Fees and Insurance
---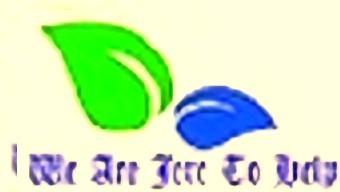 ---
Private Pay
It takes time and focuses to assist people in learning about themselves. The goal of removing blocks to achieving goals which lead to a more vibrant quality of life. Some Insurance Companies have large deductibles or limit your sessions to medical necessities. Some people prefer to pay out of pocket for therapy, so insurance companies do not interfere with processes. Our private pay fee is 150.00. We do have a sliding scale for those who need assistance.

Insurance 
---
In-Network Provider
All of our providers will be in-network providers for Anthem Blue Cross, Kaiser Permanente Affiliates, Victims of Crime. In Addition to the Insurance Companies above Some of our clinicians will take Medicare and any secondary, Tri-Care West Veterans Community Care Network. Some of our providers will Take Beacon EAP. 
Victims of Crime
All our providers take Victims Compensation as payment for services. If you are a California Resident and have been a victim of a crime. Take a look at the Victim Compensation Board  website they may have other resources that can be helpful to you in your time of need.
Client Responsibilities
 Billing for  in-network or out of network insurance companies will be done by  our billing company Reliable Mental health Billing Services. They will be happy to send you a detailed page describing your benefits. .Our billing company will bill your insurance company even if you have not met your deductible allowing  you to meet your deductible sooner. 


Out of Network Billing
  All of Studio City Clinical Associates take most PPO insurance plans out of network.  You pay only a portion of the cost and our billing company will collect the rest from your insurance company. You do not have to worry about submitting any bills to your insurance companies.

---
Client using their in-network Insurance are responsible for any Deductible, Co-Insurance, and Co-pay which is set according to your particular insurance plan. Clients  using out of network insurance benefits are  responsible for Deductible, Co-Insurance and Co-pay which is equal to what your insurance pays and a copay that add up to your fee.
---
Karen Chambre, LCSW,PSY.D abd
---
Karen has been the sole provider of this practice for 25 years so she takes most insurance companies.
Late Cancelations
We  do understand that challenges arise and at times it is hard to make a scheduled appointments. We do need to charge 45$ for a late cancelation which is less than 24 hours in advance or the same amount if you do not show up for your appointment.  We need to do this because others clients are on a  waiting list for cancelations and our clinicians do need to get paid.