Insurance and Fees 
---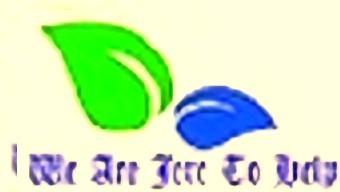 ---
Private Pay
It takes time and focuses to assist people in learning about themselves. The goal of removing blocks to achieving goals which lead to a more vibrant quality of life. Some Insurance Companies have large deductibles or limit your sessions to medical necessities. Some people prefer to pay for therapy, so insurance companies do not interfere with processes. Each of our therapists has a specific fee schedule.If you need a sliding scale you speak with your clinician to get the answers you need.
Our Private Psy fee is 120.00 and our sliding scale goes to 90.00 dependent on income.
Insurance 
In Network Providers
If you have insurance that covers mental health benefits, our billing company Reliable Mental health Billing Services will be happy to send you a detailed page describing your beneifits. A few of our clinicians are in network providers for a few insurance companies.Our billing company will bill your insurance company even if you have not met your deductable. Billing your insurance company helps you to meet your deductable. If a clinician is in Network for your insurance company your fee before the deductable is met will be the fee and co-pay that your policy of your insurance company reinburses us for services.
In Network Insurance Companies
Anthem Blue Cross- All Providers will be in Network coming soon
Beacon/ Kaiser  Beacon Sag/Aftra
Medicare
Victimes of Crime
Tricare West
Blue Shield
Megellan
Kaiser Permanente Coming Soon for all Providers
Out of Network Providers
Most of our clinicians are out of network Providers. If you have a PPO plan we take most insurances. Below is s list of Insurance Companies which Most of our therapists are out of Network
Aetna PPO
AnthemBlue PPO
Blue Shield PPO
Beacon out of Network
Optium out of Network
United Behavioral Health
Questions for your Insurance Company 
You may want to check out the following information about your insurance. We can also check this out for you.
1. What Insurance Company covers my Mental Health Benefits?Some Insurance Companies outsouce Mental Health Benefits to a third party company.
2 How much is my deductible and has it been me?
3. How much is my co-pay or coinsurance?
4. How many sessions are covered in a year?
5. Do you need prior authorization to begin therapy?
6. Does my insurance Co require my mental health care provider to supply personal information and review my for me to receive additional sessions? Do I have concerns about this? 
7. Is there a change in coverage if I have a parity diagnosis?
8. What is a parity diagnosisMental health care provides support and treatment to optimize a person's emotional and psychological well-being. Treatment for severe mental illness like major depression or panic disorders must be covered by your health plan under the same terms and conditions applied in treating other medical conditions.
The Mental Health Parity Law (MHPAEA) ensures the same medical care coverage for the following mental health conditions:Major depressionBipolar (manic-depressive) disorderPanic disorderAnorexiaBulimiaObsessive-compulsive disorderAutism or Pervasive Developmental DisorderSchizophreniaSchizoaffective disorderChildren's severe emotional disturbances​Parity Law Information Provided by California Department of  manged careFor Self Pay Clients 

---
 Our Fees of Oct 1, 2019

Free Initial Consultation-1 hour
In Network Fee- Client is responsible for Deductable, Co-Insurance, and Co-pay which is according to your particular insurance Plan.
Out of Network Fees- Client is responsible for Deductable, Co-Insurance and Co-pay which is equal to what your insurance pays and a copay that add up to your fee.
We do understand and there is no charge for late cancellations after 24 hrs for one time as well as emergencies. However, if this becomes a chronic issues we will need to charge as others wait for cancelations. The fee will be 45.00  No Show Appointments will be charged 45.00