Meet Our Therapists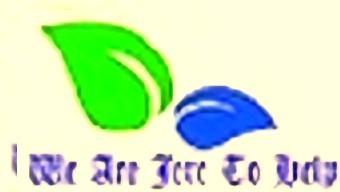 Each of Our Therapist is Highly 

Experienced
---
Karen Chambre, LCSW, PSY.D. ca
---
It has been a pleasure over the last 37 years to help clients get through their internal and external challenges. I greatly appreciate all the training from teachers, mentors, and supervisors who helped Ms. Chambre learn. about the science of psychotherapy and the art of assisting people to achieve their goals.
Ms. Chambre's experience includes Treating, Adults, Couples, Families, Adolescents, and Children who have experienced a wide variety of emotional and psychiatric problems. These struggles have included working with childhood, military, and adult trauma: mood disorders, eating disorders, relationships, and family problems. In addition, she has had experience with children in foster care and blended and divorcing families who are challenged with custody issues.
 Ms. Chambre has been employed by, Children's Home Society, South Bay Mental Health, a LA.DMH Outpatient Clinic, Kaiser Permanente, Los Angeles Psychiatry Department, has been in Private Practice for twenty-six years. Karen Chambre is Licensed as a Licensed Clinical Social Worker by the California Board of Behavioral Sciences. (License # LCS-1221)
Ms. Chambres's education includes a BA from California State University at Northridge, CA .in child development, a master's degree in Social Welfare from the University of California at Los Angeles. During that time, she earned a certificate from UCLA Medical School in working with children and families coping with neurodevelopmental challenges. She has finished her classes for a Doctoral Degree in psychology and is working on her dissertation at California Southern University. She expects to receive her doctoral degree in psychology in 2022.
Insurance Accepted By Karen

---
AARP  United Healthcare Insurance Co ~   Anthem Blue Cross~ Beacon Health Strategies  Beacon Kaiser/ Beacon Sag AFTRA~ Blue Shield,without

Magellan

    ~   Tricare West~ Multiplan- Aetna~  Medicare Advantage Programs Kaiser Tridiuum- Aetna -Cigna- United Behavioral Health - Optum  through Headway
---
---
Carol Bernstein, LCSW.MPH
California License #: 12814 MSW,  Columbia University, New York MPH- Health Education/Administration, Columbia University, New York.
Individual, Couple and Group Psychotherapy and Behavioral Health Education programs Carol's therapeutic approach is infused with a passion for creating and providing open and interactive dialogue, empowering adults of all ages to meet life's problems, transitions, and tough decisions with greater confidence and awareness.  
Carol's 30 plus years of experience includes working with individuals, couples, and groups who are struggling with stresses related to: life transitions, illness, weight management, grief, sleeplessness, as well as depression and anxiety.
 Utilizing techniques from evidence based Cognitive-Behavioral, short term problem solving therapy, and mindfulness practices,  Carol can assist you to identify challenges and unhelpful patterns, learn new ways of coping, and increase your capabilities to move out of unhealthy habits and empower you to make clear and meaningful choices and changes you desire.
 In addition to traditional therapy, Carol also offers Walk and Talk therapy for those who prefer to be active. For many individuals, talking while physically walking provides a feeling of freedom of sharing thoughts that is less constraining than an office setting.
 Carol recognizes each person can benefit from a unique blend of best practices and enjoy engaging effectively and energetically with clients to find that mix. She believes very strongly in the mind-body-heart connection, the power of supportive relationships and networks, and has consistently been able to align with a great diversity of personal styles  to offer a much needed boost, help uncover new talents and resources for moving forward, experiencing greater self-acceptance, satisfaction, and focus for what matters most to you. 
---
Insurance Accepted by Carol
---
  Anthem CA~ Blue Cross/Blue Shield Other States~  Kaiser Affiliate~   Medicare and a secondary~ Medicare Advantages~   Also accepts Cash Pay and all out of Network Insurance and all -PPO insurance..
"Carol has the ability to make meaningful connections with people and facilitate clients' discovering their own insights to move forward. All this while physically moving forward, with the physical activity enhancing the flow of thoughts and ideas."

---

Becky Rau, LCSW
---
Becky Rau is a Licensed Clinical Social Worker (#70411) with more than 25 years of experience working with individuals and families, groups and communities, and small and large businesses. Ms. Rau incorporates EMDR to customize your care and relieve symptoms of trauma (including medical trauma), anxiety, depression and life's uncertainties. In addition, Ms. Rau attends to grief and the loss issues of family members, friends, and pets.  
Therapy helps to guide and support you through times of stress and insecurity.  Becky provides both short-term, solution-focused therapy, and longer-term, process-oriented therapy for both adolescents, adults and seniors.
Education
Bachelor of Arts in Social Work from the College of St. Benedict, St.
Master's degree in Social Work from The Catholic University of America, Washington, D.C         

Doctor of Psychology (expected graduation: 2022) California Southern University, Costa Mesa, CA, 
Specialized Specialized Training
·     Addiction, Trauma, Cognitive Behavioral Therapy. EMDR
---
Insurance Accepted By Becky
---
  Anthem CA~ Blue Cross/Blue Shield Other States~  Kaiser Affiliate~   Medicare and a secondary~ Medicare Advantages~   Also accepts Cash Pay and all out of Network Insurance and all -PPO insurance..
---
---
---
---
---
---
---
---
---
---
---
---